Skyline Moorage: The boat moorage specialists for Skyline Marina and Anacortes.
Updated 9/26/2023
slip TF-4 - Div. 23

44.5' x 15.6' moorage on TF dock at Skyline Marina. Close to ramp and parking lot. Parking, and access to restroom, shower, and laundry facilities included.

NEW LISTING - Listed for sale at $185,000.
For inquires, contact us at 360-293-1255, or email steve AT skylinemoorage DOT com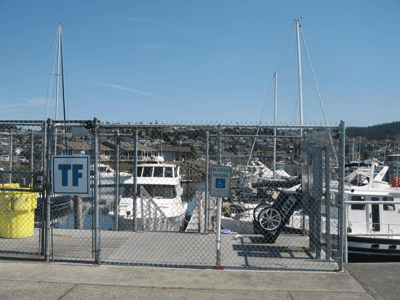 Skyline Moorage, real estate brokers at the Skyline community in Anacortes, WA since 1967, specializing in sales and leasing of condominiumized boat moorings at Skyline Marina in Flounder Bay, as well Anacortes Marina, Anchor Cove Marina, and Fidalgo Marina in Anacortes, WA.
Steven J. McDermott, Managing Broker
Our office is located at Skyline Marina near the self-launch hoists.
Copyright ©2011 by Buoy Cloud LLC. All rights reserved.